The Adventurer
Sure, you want to visit a beach while you're on Hawaii, but pulling up to the sand and throwing out a beach blanket just seems a little..easy. You'd rather work for your lounging. Makalawena is a beautiful and picturesque beach located north of Kona but it requires a bit of a trek. Before you ask, driving IS possible. If you have 4WD, more confidence than an olympian, and clearance as high as a goat (if you're not sure how high that is, keep an eye out while on the island, there will be plenty of reference). What we're trying to say is: don't drive this. It is an incredibly perilous drive and we've seen enough perfectly capable trucks high-centered to tell you it just isn't worth it. Instead park at the top of the highway (you'll likely see other cars whose owners have done the same). You'll hike down (on your way there) about 1.5 miles and take a left when you get to the shore (when in doubt follow the cars) walk through some lava rock until you get to a sandy beach and enjoy the fruits of your labors!
The Once-in-a-lifetimer
You're in Hawaii for maybe the only time! Have to take advantage of it. If this is your mentality then have we got the beach for you! Green Sands Beach is most likely quite a drive from wherever you're staying. It's on the south end of the island. You should be able to follow maps to what we'll call the "entry". From here it's about two miles. There are "driving" paths to get there, but there are many options and the most "friendly" one is constantly changing. We suggest hiking or doling out some ca$h to hitch a ride with some of the locals who will drive you out in the back of their trucks. If you do plan on walking then bring LOTS of water. The hike will feel a lot longer than it is and there is no shade.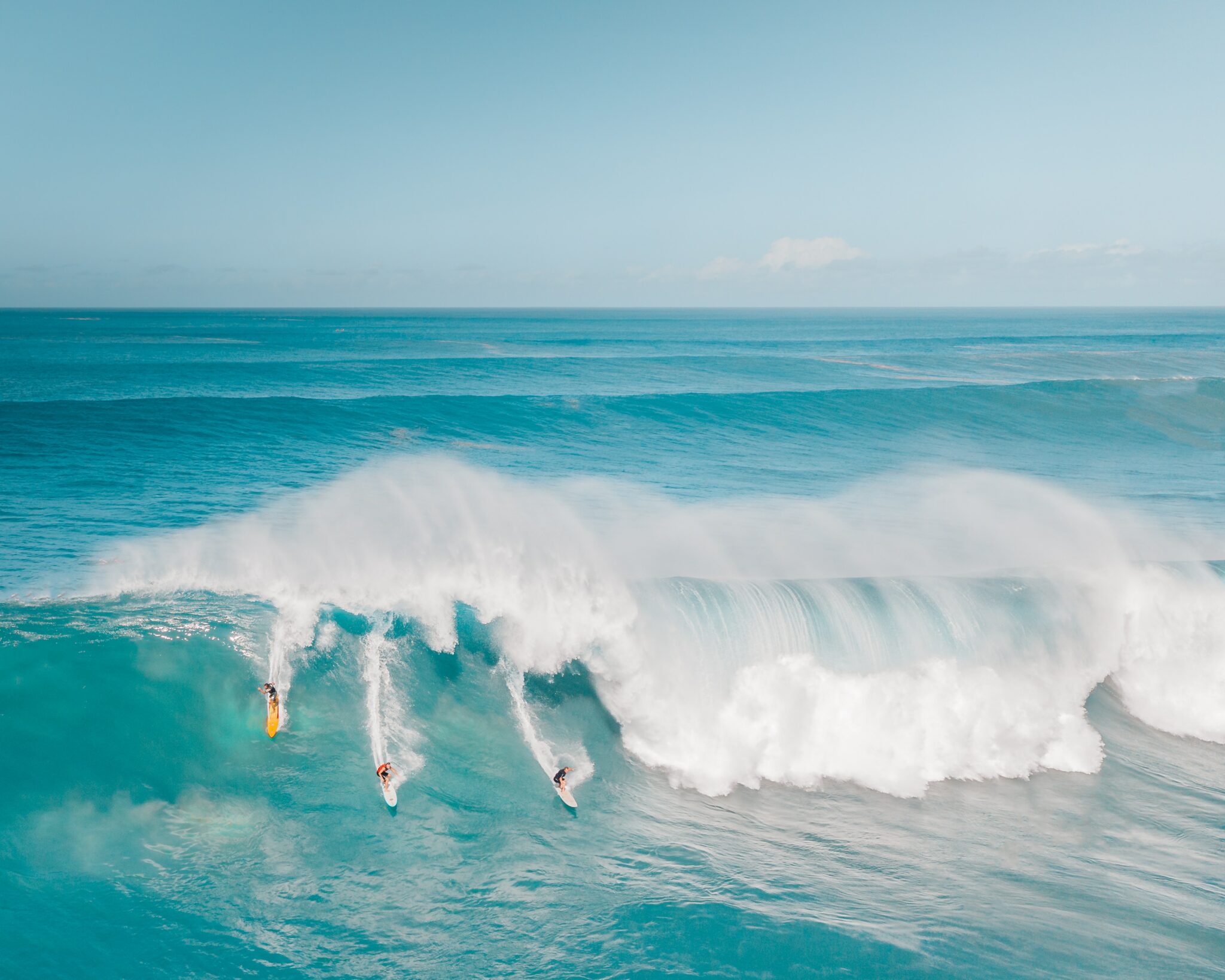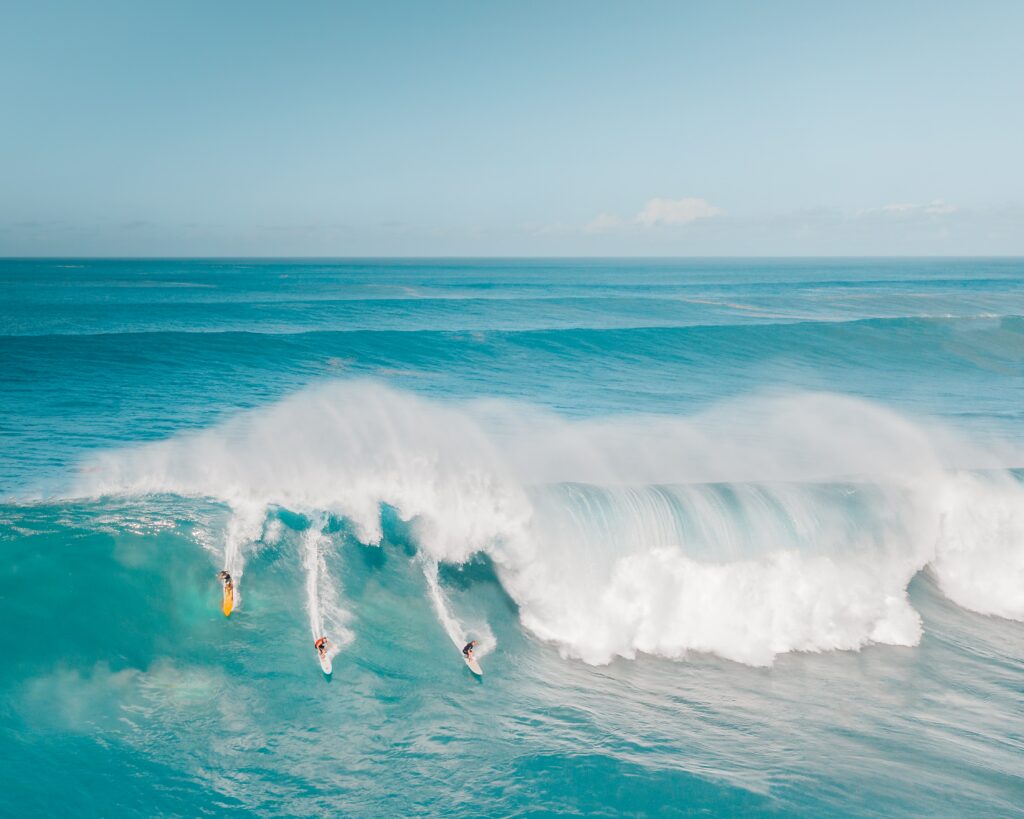 The 'grammer
It's hard to pick just one spot to suggest for some truly magnificent and 'gram worth photos, so instead we want to give you some options depending on what you're looking for.
Green Sands Beach (see above): absolutely beautiful and a very rare find, easy to capture stunning photos of.
Hapuna Beach: a quintessential white sand beach for bathing suit and sunglasses pics where people will definitely know you're in Hawaii.
A Bay: one of the best sunset beaches, and a very popular pic spot with idyllic palm trees silhouetted against the sky.
The Body Surfer
Lounging at the beach is all well and good, but you want to experience the Pacific Ocean! We are huge fans of the water and all the activities that make Hawaii a tropical playground, but we also want to reiterate how important it is to be aware of your surroundings, at all times and especially in the water. The ocean is unpredictable and powerful, never turn your back to the waves and watch the breaks for awhile to learn how they break and to maybe even decide it's too much for you. For some great body surfing, or for some great wave-watching check out Magic's Beach in Kona. It's an easy and fun spot to recommend, popular with both visitors and local residents.
The Romantic
There's a reason Hawaii is a romantic destination, whether you're visiting to get married, on a honeymoon, or just for some one-on-one time, we suggest stopping by ʻAnaehoʻomalu Beach (conveniently referred to as "A Bay"), particularly for sunset. Sunset here is a romantic masterpiece. The beach is a long stretch of soft sand perfect for strolling hand-in-hand or for sitting and watching the sun over the horizon. If its open, there's also a restaurants on the beach there with a romantic atmosphere (prices to match, but what's money when you're in love?).
The Family-friendly Traveler
The Big Island is an incredible place with gorgeous beaches, but with those beaches can come rough surf, strong rip tides, and rocky underwater landscapes. If you're travelling with keiki ("kids" in Hawaiian), we suggest checking out our blogs specifically on things to do for kids or beaches for kids. One of our favorite family-friendly beaches is in front of the King Kam hotel nestled right on Alii drive. It is a perfect little alcove safe from incoming surf (most of the time, there can be some splashing during BIG swells, but you'll know immediately if you're in Kona during that kind of ocean activity). This also makes for a great lounging centrally-located area so you can switch from beach to lunch without even hopping in your car.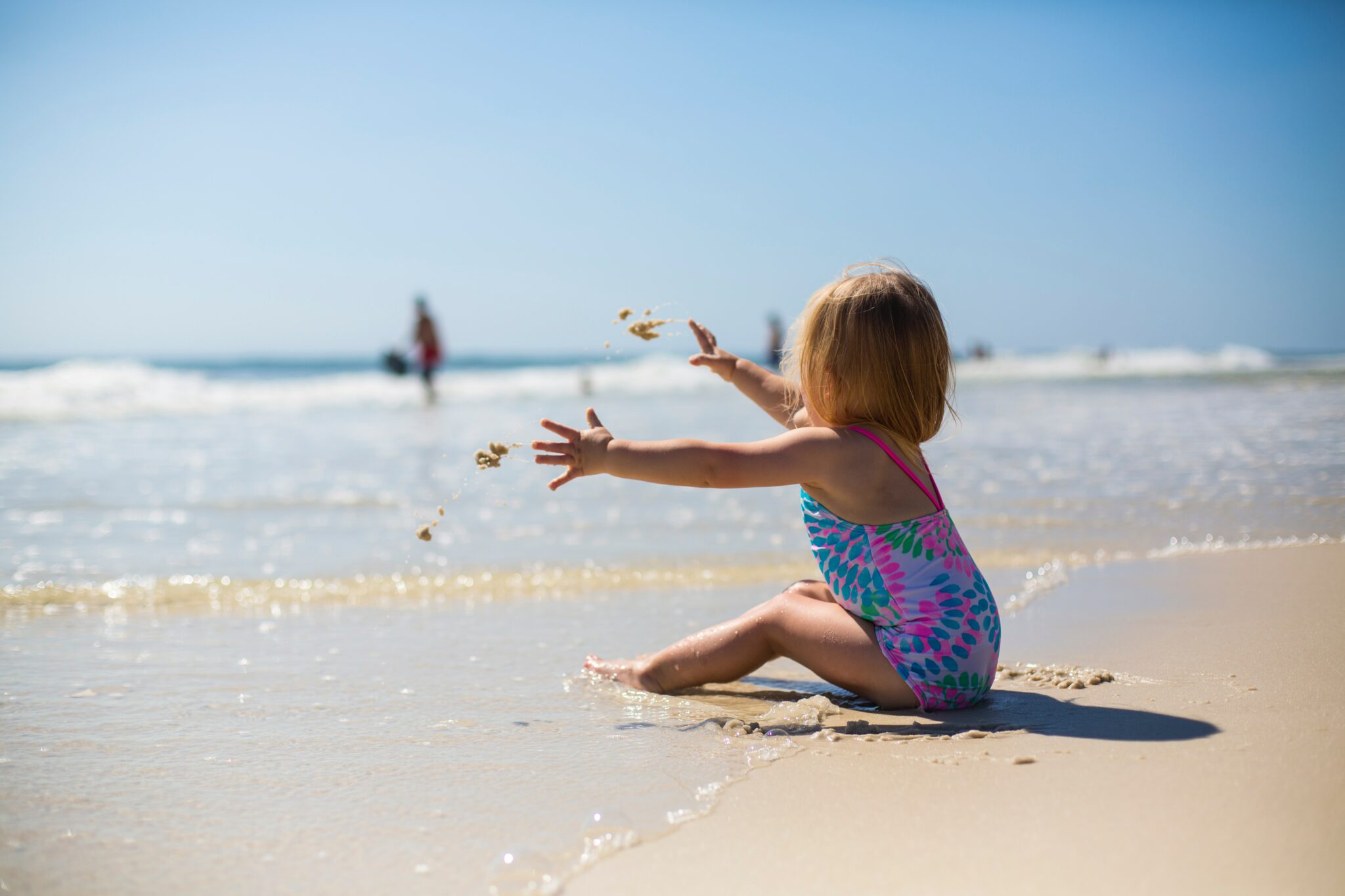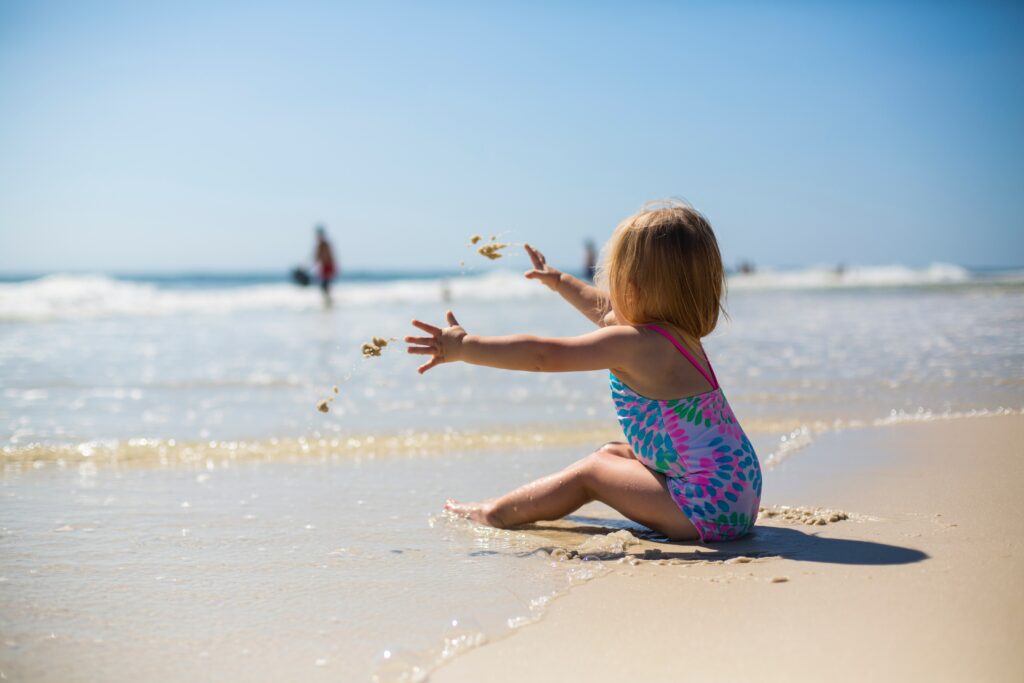 The Lounger
Why spend your Hawaii vacation doing anything but soaking up that vitamin D and getting some nice ol' RNR? Hapuna Beach is one of the most quintessential white sand beaches throughout the islands. Forget that the sand was brought in from Australia, no one will know that when they see your incredible instagram pics. The water here is USUALLY calm too, so its a perfect spot to take a dip when you get too hot and spend the rest of the day responsibly (by that, we mean sunscreen) soaking up some tan.
The Experiencer
We all know there's more to a vacation spot than the brochures talk about. And if you're one who likes to get off the grid and see a different side, we suggest Puna. Puna isn't a beach, it's a relatively small (but eccentric) town on the East side of the island. Puna is a truly different side of the Big Island than you'll experience anywhere else, we'll call it "hippy" for lack of a better word. Over in Puna is a quite lovely beach called Kahena. It's a stretch of black sand and beautiful water a little off the beaten path but not much of a hike. The "experience" of this beach is that it's clothing optional. You may hear this about a few beaches in Hawaii (we certainly have) but we will say Kahena is the only clothing-optional beach where every time we stop by there are more people who choose the no-clothing option than the clothing option. Making this the right stop if you need to deal with any pesky tan lines. 
The "Living my Best Life" er
Hapuna Beach is a quintessential white sand beach where anyone can embrace their best life. The water is crystal clear and the sand white and soft, making it a spectacular spot to soak up some sun and an easy place to take a dip if and when you need to cool off. The downside here is that parking can sometimes fill up, so it's a smart move to try and get there earlier in the day. Hapuna resort overlooks this gorgeous beach. This beach is such a long stretch of sand that even when it's "crowded" there's plenty of room for you to stretch out and enjoy!
The Wild Life Lover
Yeah, sand beaches are great and you have no complaints about a gorgeous coastline, but you've heard about all the incredible underwater wildlife in Hawaii and you want to SEE it! Maybe you've even heard the word "honu" (what the Hawaiian sea turtles are called on island). Honu are definitely an incredible sight and a true symbol of the Hawaii islands. Although wildlife is always unpredictable, there are a couple spots where your chances of running into one of these gorgeous animals is higher than others. One such spot is Two Step, a beach south of Kona with a rocky shoreline that Honu just can't seem to get enough of.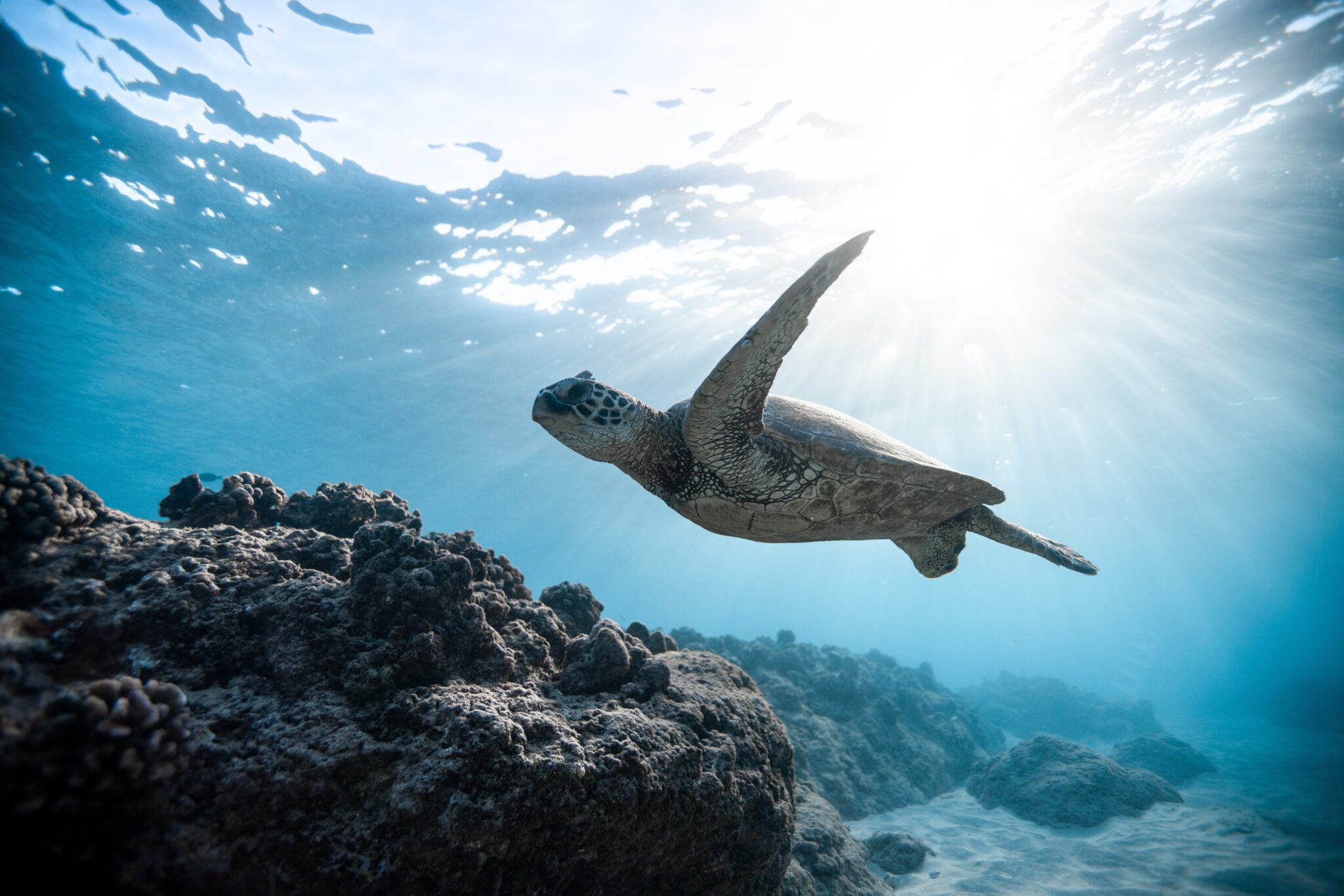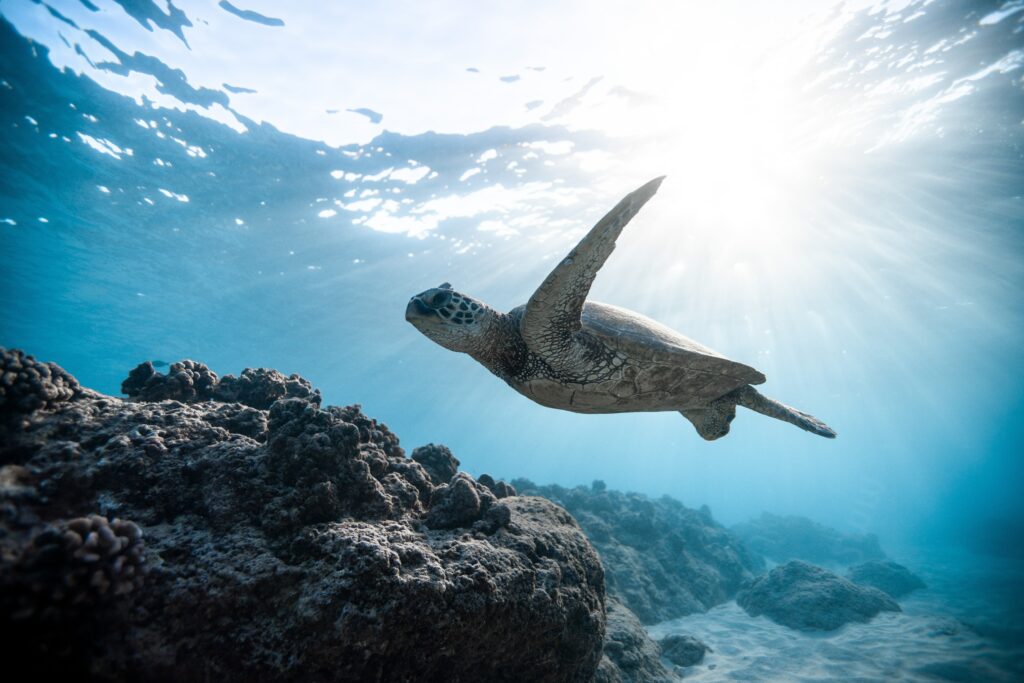 The beach is lovingly called "Two Step" because you're just two steps away from being in the crystalline water off the lava coast. Hop in the water here with your snorkel and mask to witness an underwater oasis. If you're not much of a snorkeler or forgot your gear, don't fret! Honu love basking on the rocks  and sand here. We've never been to this beach without seeing multiple honu, sometimes there are as many as 20! When you do see honu here, make sure to give them plenty of room and not invade their space. These turtles are protected, and not only could you get in major trouble for harassing or touching them (both legally and with locals, who care tremendously about protecting the native wildlife) but it's important to keep these creatures safe and comfortable so they keep returning and bringing more joy to those who visit!
The Just-give-me-any-beacher
The Big Island is spectacular in many ways, however, its newness makes the landscape somewhat more adventurous than other locations. Many beaches require a little bit of a trek or researching to figure out how to get there, where to park, if they're safe etc. When you just want to find a beach and find it quick, then we suggest Old Airport beach. Obviously this may not be quick for you, depending on where you are, but it's one of the easier beaches to get to and it's very near to Kona. There's plenty of parking and you can pull up basically to the sand when you do park, making it one of the most convenient beaches on island!