There are a plethora of reasons why we want to spend a whole blog talking about coffee farms. Whether you're a novice coffee drinker (no judgment, if it has caffeine, we'll drink it) or a true coffee sommelier ("I'm tasting notes of cacao and cinnamon"), you have probably heard of Kona coffee. Its world-famous and for good reason! The mineral-rich volcanic soil of the Big Island, along with temperate weather year-round mean excellent coffee-growing conditions and therefore, excellent coffee. If you drink coffee then you'll definitely end up having a cup of Kona coffee while you're on island, its ubiquitous especially in local coffee shops (which we highly suggest), but we'd also like to highly suggest making a trip to one of the many Kona coffee farms scattered throughout the island.
A Free Activity…
Farms are a fun way to experience the coffee you love from sprout to sip. Most coffee farms offer free tours of their facilities where you'll be able to see how coffee is grown, roasted, and brewed. These tours usually last about an hour and include free samples at their gift shops. Learning about the coffee process, and what differentiates Kona coffee from other types of coffee can really help improve your appreciation and understanding of what makes Kona coffee so special. Some farms also offer more involved tours for a price (usually a low price). These tours often let you roast or brew your own coffee so you get a real hands-on experience!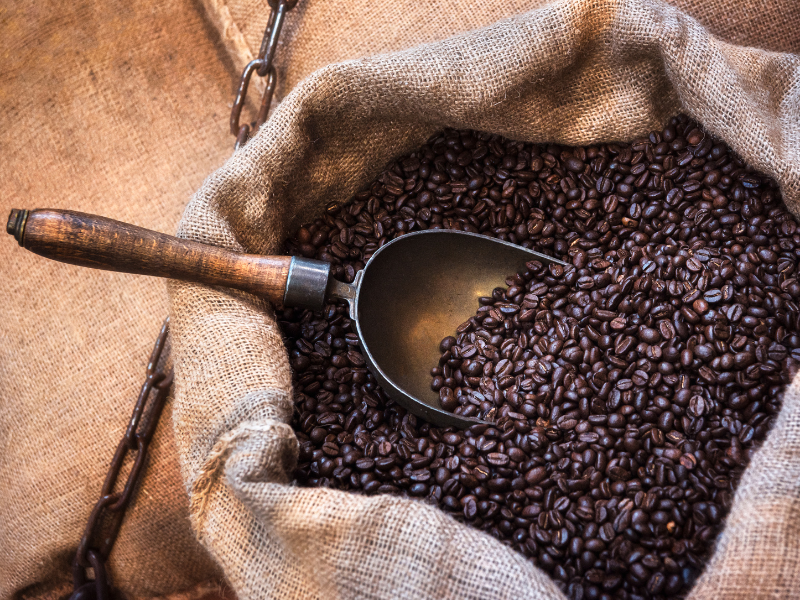 Plan your day around it or make it a quick stop…
Stopping at a coffee farm can be as long or short as you want. It's a great way to kill time if you have an hour or so in between activities, but it's also a great way to spend a few hours as you tour the premises, browse the gift shop, and sample the many varieties. Bonus if you wind up at a coffee farm with a cafe and you get to order your favorite drink the freshest it can be!
Pick up Gifts
Coffee farms are an excellent place to pick up all your travel gifts (as well as stocking up for yourself). Besides the super fresh Kona coffee they have available, many gift shops sell art from local artists, or other goodies like hawaiian honey or specialty chocolate. We always buy more than we think we need, so we're prepared for upcoming occasions that may have slipped our mind during the vacation-chill. Some farms will even mail your purchases straight home for you, so you don't even have to worry about packing space. Now that's service!
Support Local
Obviously one of the best reasons to stop by a Kona coffee farm is because Kona coffee is delicious. The smells of the farm are absolutely intoxicating and every farm we've been to had been full of people passionate about coffee and eager to share their knowledge and experience. Buying coffee straight from the farms also supports local farmers and businesses. Supporting local is one of the absolute best things you can do as a visitor (or local) of Hawaii, and is sure to enhance your experience of the islands as well!