We truly love Hawaii, and as a Hawaii-based business we truly believe that it is our responsibility to not only support local businesses ourselves, but encourage visitors to do the same. Supporting local businesses means more Hawaii to share with future generations, and it is also guaranteed to improve your time on island by giving you a more authentic experience. For options for shopping local, check out our blog on just THAT. Here, we'll share some great local coffee shops on the island of Hawaii (since who doesn't want some locally grown Kona coffee on vacation). These spots are not only local but delicious and well-run! So you can feel good about your decisions while also enjoying it!
Kayas
A cute coffee shop south of Kona, we suggest this spot because of the space (there's lots of room inside and outside) plus the hippy-vibes mean there is a ton of cool stuff to check out including local art and crafts for sale. Besides coffee, their menu is mostly sandwiches (for all kinds of diets including vegan and gluten free) and a wide range of pastries. Since it's not directly in Kona, there's less traffic here, although there can sometimes be lines for lunch.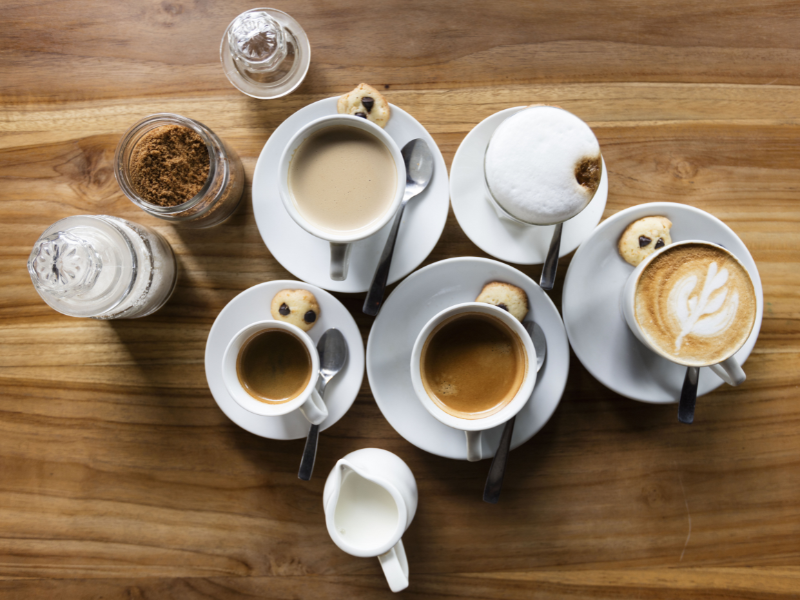 Pink Mocha
Pink to-go lids? Heart shaped to-go stirrers? Just. So. Darn. Cute. This spot is right by Costco and not a spot you would stumble upon, but it's a great local spot that serves delicious baked goods alongside a good cup of coffee.
Kona Mountain Coffee
This is our favorite, and we can't exactly put our finger on why except they just make a great cup of coffee.. do we need another reason? A short distance from the airport, this spot may not always be convenient, but if you're driving by or killing time before a flight it's worth a stop. The atmosphere isn't "cafe". There aren't any lounging tables or college students with their laptops, but there ARE tons of great gifts for last-minute shopping including local chocolate and goodies, Hawaiian kids books, and of course…coffee.
Green Flash
A coffee stop right on Alii Drive (but in a little bit of a strange spot, so have your GPS pulled up and be prepared for a sharp turn). Besides the regular coffee offerings, they have some specialty drinks that will appeal to both your sweet tooth and your…caffeine tooth (did we just make that up?). They're named for the phenomenon of the "green flash", when the sun finally sets behind the horizon and there's a last flash of, well…green. This is a side note, but on a clear evening try to watch the sunset over the ocean (don't look directly at the sun) and see if you can spot it!
Coffee Farms
If you're longing for a more involved hands-on experience, check out one of the many coffee farms scattered around the island. They tend to offer tours (usually free) and have free samples at their gift shops. Plus they're always excited to share their coffee knowledge with visitors, and you'll be able to return home as a coffee connoisseur.